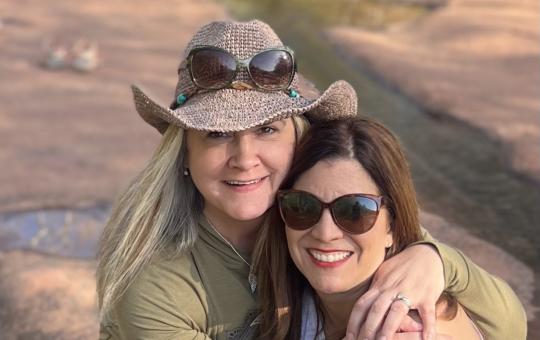 Coaching
Let's get to the core of what is blocking you from achieving your goals and living the life of your desires.
Here to Serve You
Professional Coaching is a professional relationship that helps people produce and expand extraordinary results in their lives, careers, and relationships. Through the process of coaching, clients deepen their learning, improve their performance, and enhance their quality of life.
Coaching accelerates the client's progress by providing greater focus and awareness of choice. Coaching concentrates on where clients are now and what they are willing to do to get where they want to be in the future. Coaches recognize that results are a matter of the client's intentions, choices, and actions, supported by the coach's efforts and application of the coaching process.
More About Cherie
Cherie Lindberg has been in the helping profession for over 25 years. She uses cutting-edge methods of Brainspotting & Internal Family Systems (IFS) Coaching for focusing on achieving performance enhancement, deeper connections in relationships, personal and professional development. She works with a variety of professionals including therapists, bodyworkers, business owners, executives, and couples.
Cherie became a Brainspotting Trainer and Consultant in 2014 and has since developed her own Brainspotting-Couples Co-regulating(CC) training. Cherie has also co-developed two other Brainspotting Trainings with Cynthia Schwartzberg, LCSW called Clearing Limbic Countertransference: Enhancing Attunement and Brainspotting and Parts Work.
Cherie is currently creating online courses to support folks on learning the skills they need to stay in the present and build a conscious, intentional life. Cherie's passion for healing, education, personal development, and coaching began after a traumatic event in her childhood that led to a strong desire to learn about human development, consciousness, healing trauma and living with purpose. These topics created a theme of self-discovery for Cherie that continues to expand in her life today. She wants the public to know you can heal from trauma. 
In fact, you can thrive after trauma. Our culture has all of us conditioned to believe we are broken and in need of repair. Cherie focuses on your strengths and supports you in building new skills so that you can move forward, thrive, and cultivate joy in your life.
Meet Cherie on Facebook,  YouTube or follow her on Twittter.
Schedule an Appointment
Please contact me and ask to schedule an appointment.
Sign up for Coaching
Please follow the 3 steps below in order:

Click here to sign financial agreement.
Click here to sign informed consent (coaching).