Brainspotting Intensive Door County, WI
September 25 - October 1, 2023
9:00 am - 5:30 pm
Cherie Lindberg


• Baileys Harbor, WI

Seminar Overview
The Brainspotting (BSP) Intensive was devised by David Grand, founder and developer of BSP to provider the ultimate learning experience for BSP therapists. The registration is capped at 10 participants and the schedule is five full consecutive days. How would you like to learn and heal in a relaxed, calm environment? Do you like to travel? This Brainspotting Intensive experience has you in a lake home in Baileys Harbor, Door County, Wisconsin. Come see the beautiful fall colors!
There are ten experientials in the center of the group each morning and each afternoon, with each participant being the therapist once and client once. Cherie sits next to the therapist and co-teaches by guiding the therapist in the most attuned, technically advanced and innovative BSP process. Afterwards, each session is debriefed extensively in the group and this enhances everyone's learning process. In sum, the Intensive is a master class in developing skills as an advanced clinical BSP therapist. This is also a qualified path to achieving Brainspotting certification provided the Brainspotter has 50 documented Brainspotting sessions.
Details/Payment

Cost of intensive: $2,000.00 per person.
Cost of accommodations & meals : $980 per person. (includes continental breakfast, lunch and snacks) There are two single rooms available (requested as first come first serve basis) the rest of folks will be sharing rooms with your own bed. It is dormitory style.
TOTAL COST: $2980.00 per person
To set up a payment arrangement and hold your spot for the intensive a $1,000 deposit is required with total payment due by August 25th 2023. Tickets can be purchased on website on event tab.

Refund Policy: Full refund will be given prior to July 1, 2023 minus 75.00 for administrative & credit card processing fees after that 50% refund will be allotted.
100% refund if canceled prior to July 1, 2023 minus $75.00 administrative fee. After July 1, 2023 50% fee minus $75 administrative fee. After August 1, 2023 if attendee needs to cancel no refund will be allotted. Attendee would be invited to attend another intensive for up to 1 year from original date.
Additional details: Host (Cherie Lindberg) will be reaching out approximately 3 months prior with sign up sheet about food allergies and sign up for massages for those attendees that are interested.
Nearest airport is Green Bay, WI. With 1hr 20 min drive north to Bailys Harbor in Door County. You can also fly into Appleton, WI it will be a 1hr 46min drive to get up to Bailys Harbor in Door County. Cherie will also send out everyone's contact information for carpooling for those interested. Check in is (Arrival) September 25th after 6pm. (Departure) Check out is October 1st by 10am. Intensive is September 26-September 30, 2023.

Venue Details
In the Middle of Nowhere but Minutes From Everywhere!'' Secluded Lush water front property allows for the peace and quiet of living on the lake with all of the conveniences of being with in minutes of Fish Creek, Ephraim, Jackson Port, Baileys Harbor, and Peninsula State park. This new uniquely hand crafted lake house has a beautiful view no matter where you stand. The new lake house has 5 bedrooms, 4 bathrooms and can sleep up to 18 people. Kangaroo Lake is the largest of 3 inland lakes in Door County and 1100 acres in size. Our dock is less than 50' from the house which allows everyone to enjoy swimming, fishing and boating right out your front door..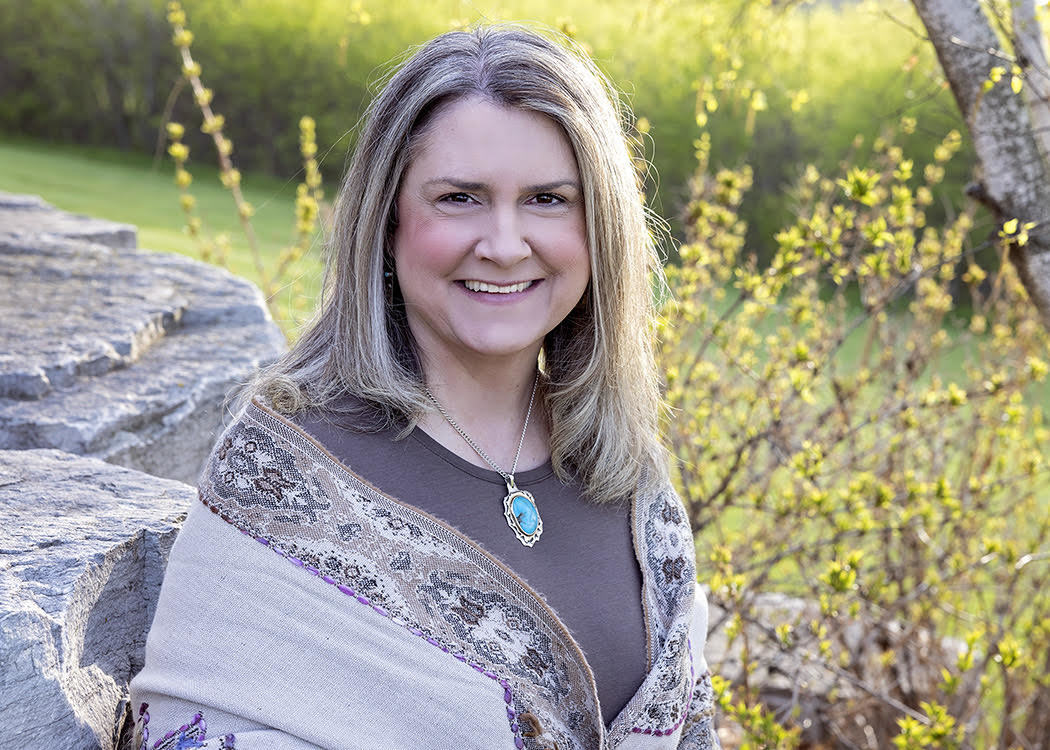 Cherie Lindberg
Brainspotting Trainer & Consultant, MSE, LPC, NCC
Cherie Lindberg, is the owner of Cherie Lindberg LLC, has been in the counseling field for more than 20 years. She is a Licensed Professional Counselor, Nationally Certified Counselor, Brainspotting Trainer & Consultant. She is also certified in Imago Relationship Therapy and trained in EMDR. Cherie recently transition from counseling to coaching healers on thriving, flourishing, and leading a joyful life. Her specialties include performance enhancement, life transitions, personal growth coaching, relationship coaching, stress management, posttraumatic growth.
%}